Keyvan and Stefanie!
(my super duper girlfriend)
When I first met my girlfriend, Stefanie, we connected on many different levels. Not only have we both lived in the Santa Barbara area most our lives, but we immediately discovered we shared a love for music. Stefanie danced classical ballet 26 years, so she could relate to the dedication it takes to be in this profession. She also had an appreciation for the music I enjoy playing. Stefanie likes to accompany me to my performances at the retirement homes and is very supportive of my passion to teach piano, having taught ballet herself.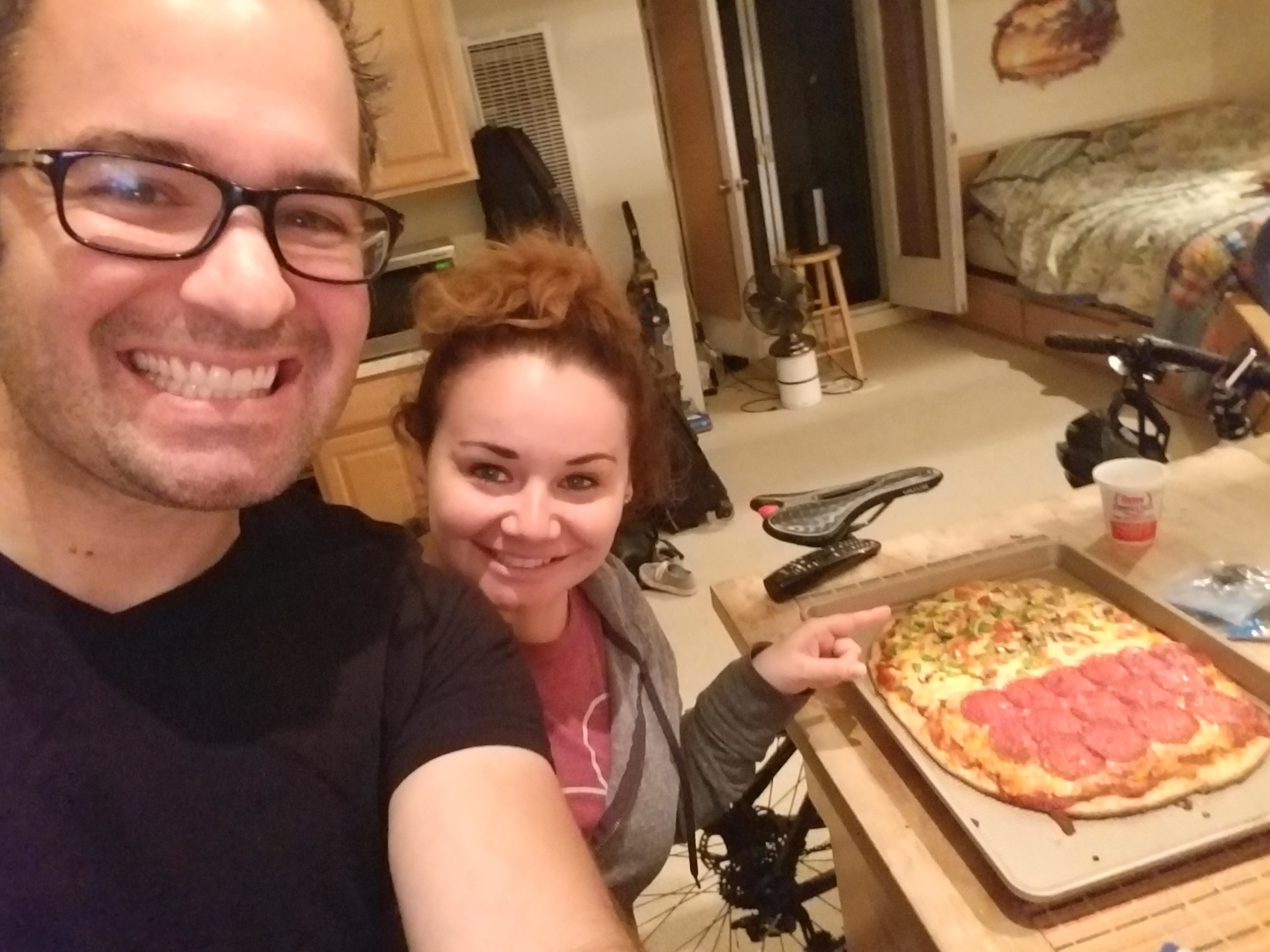 Pizza Time!
Stefanie and I enjoy doing many things together outside of our work lives. Most weekends when I am not performing you will find us enjoying what Santa Barbara and the surrounding areas have to offer.
Some days we will be spending time in the local mountain areas, or relaxing at the beach listening to waves crash. Other days we walk around our beautiful city of Santa Barbara, or just relax at home watching movies or cooking together.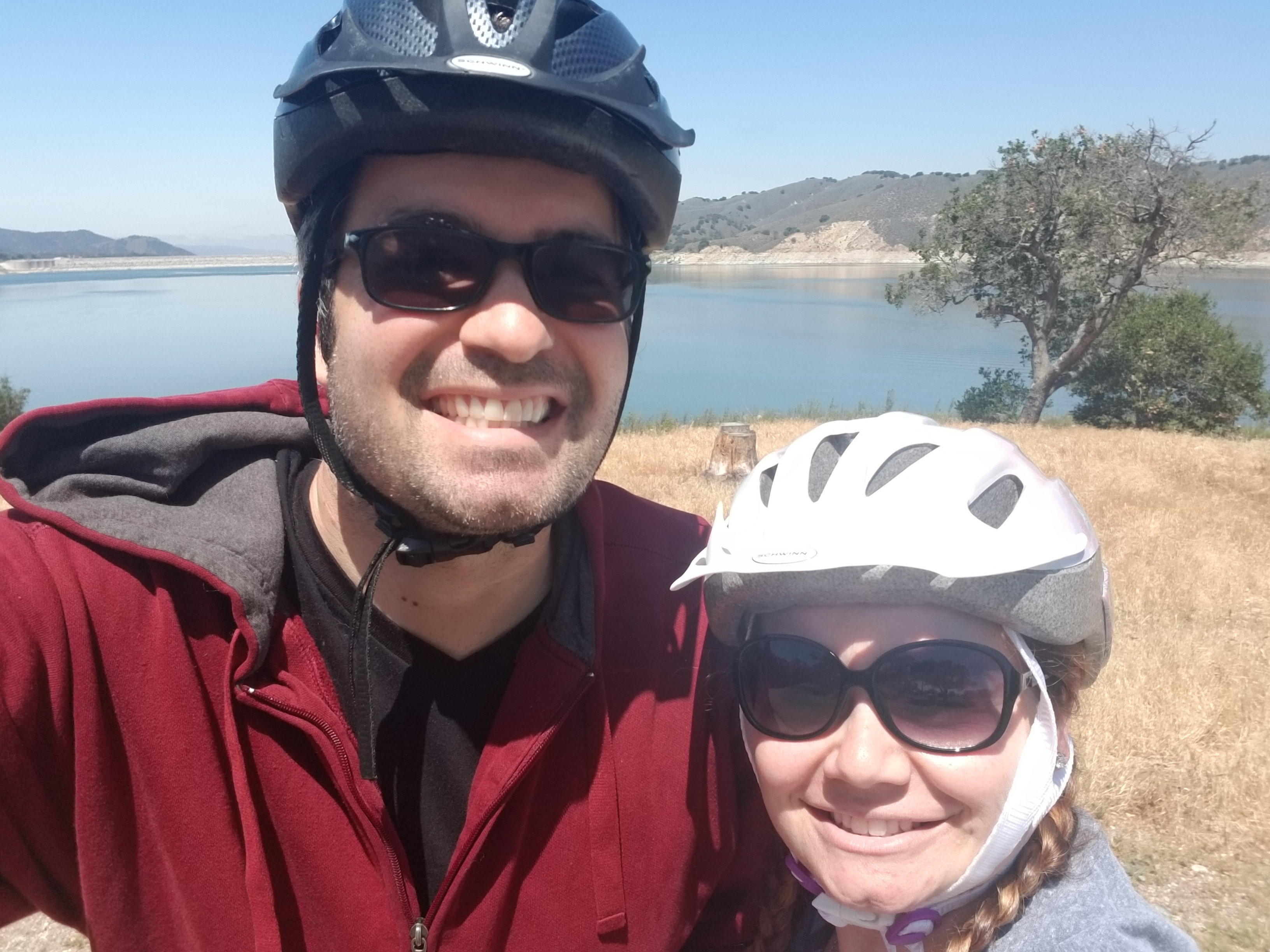 Lake Cachuma
We recently went camping at Lake Cachuma for a couple of nights and had an amazing time. During the day we went biking around the lake exploring the area, and at night we relaxed around the campfire making dinner and roasting marshmallows. We even made friends with our surrounding neighbors, the group of college girls having a good time, and the families having a get-together BBQ.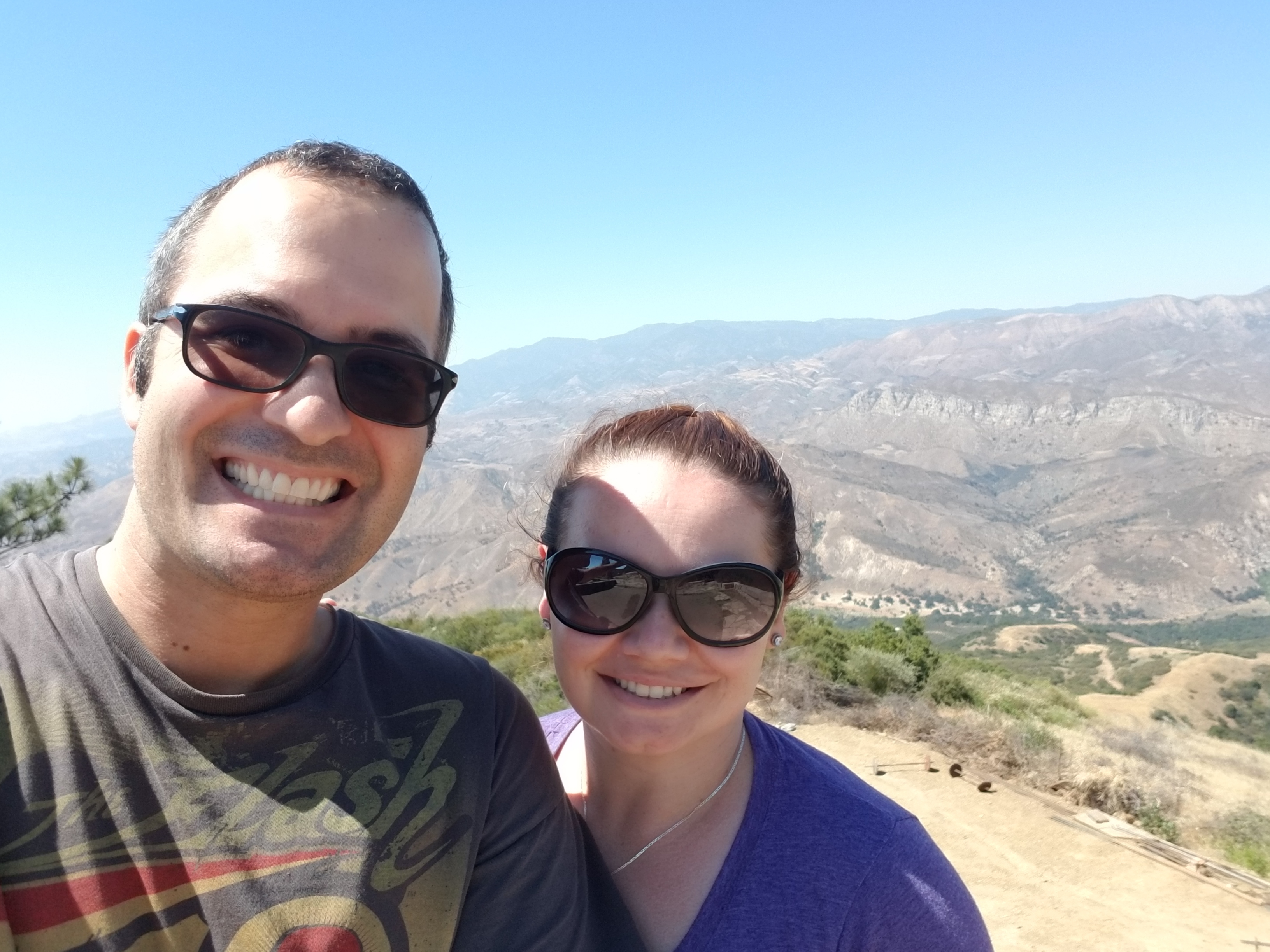 Knapp's Castle
We are looking forward to the week long road trip we are taking in the beginning of October. We plan on visiting several national parks and monuments on our journey, but are most excited to experience Zion National Park. We have read how beautiful it is and we are looking forward to embracing it for ourselves. After exploring Zion, we plan on heading north and making our way down the Pacific Northwest to travel back to Santa Barbara, making many stops along the way. We plan on documenting our adventures, so stay tuned for the link to our travel website.