Johann Sebastian Bach: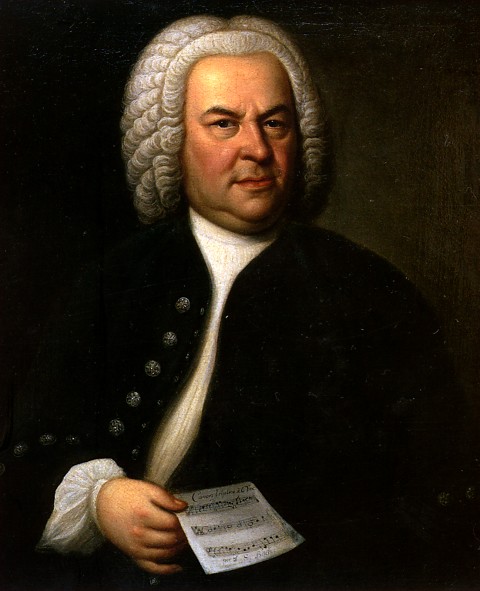 The first piece I played by Bach was his Invention 10. I remember it being a little awkward at first to play since there were a lot of portions where the left and right hand played the same notes in the same measure, with one hand's notes being one step ahead of the others. For example, the left hand would play a broken triad in sequence, with the right hand copying the same triad in broken sequence but one note behind. The resulting effect is a pleasant syncopated melody.
I also like to listen to Bach's Goldberg Variations by one of my favorite pianist's, Glenn Gould. He was a Canadian pianist who spent the last portion of his life perfecting Bach's library of music. The Goldberg Variations are based on the main theme called Aria, which I learned how to play after Invention 10. Soon after that I learned the first variation which I perform today. I hope to learn more Goldberg Variations in the future.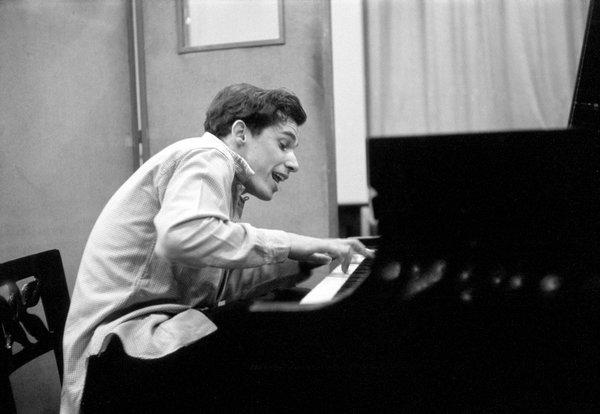 Ludwig van Beethoven: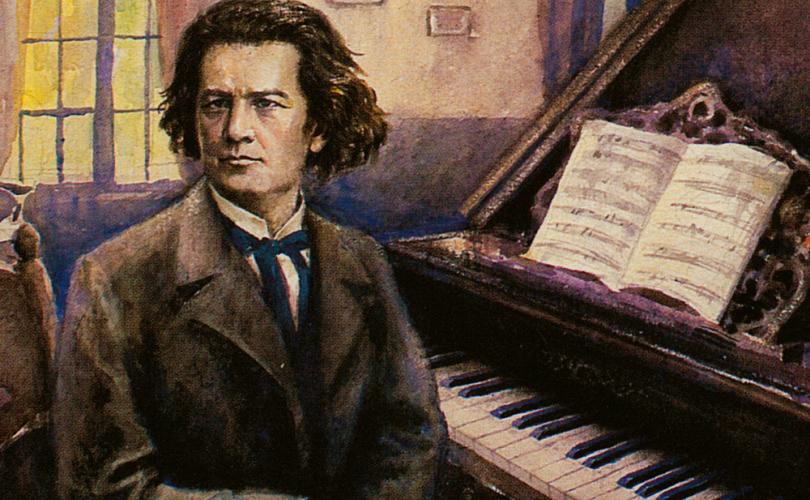 Currently my favorite composer is Johannes Brahms, but Beethoven used to be my favorite composer as a teen and adult. The first piece I memorized and was able to perform well was Beethoven's Sonata Op. 49 No. 2, and it is still wonderful to play today.
As an adult my introductory Beethoven piece was the first movement of his Pathetique Sonata. That was an incredibly difficult piece to learn after being away from the piano so long and to be honest, I still have not gotten it to a performance level I am comfortable with.
Since then I have learned many other Beethoven Sonatas which have all felt rewarding. I feel everybody is aware of Beethoven's extremities in his music, but what some people might not know is that he grew tired of all the adulation he received from his music. He used to remark that he wish people listened other pieces besides the Moonlight Sonata, feeling he had written much better music than what was popular.
If it was not for Johannes Brahms entering my life with his unique, powerful, intense music, I would still be learning more of Beethoven's music. It was a logical step,in my opinion, to go from Beethoven to Brahms. They both have emotionally intense music with huge differences in dynamics, drawing the most colorful pictures in my mind.
Johannes Brahms: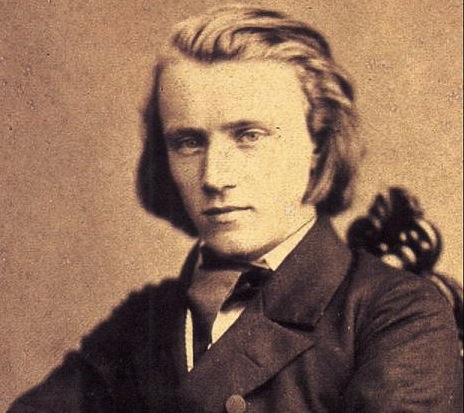 Brahms is my favorite composer due to the fact he has the dynamic range of Beethoven but retains a unique sound not too commonly found in the Romantic Era. The first piece I played by him was his second Rhapsody. There is a movie with Katharine Hepburn called "Song of Love" which features an actor Robert Walker playing Johannes Brahms, performing Rhapsody 2 for Robert and Clara Schumann.
The second piece I learned by Brahms was his first Ballade. It is another powerful piece that starts eerily quiet, but in the second section becomes quite impressive with it's octaves. The conclusion of this piece is similar to the beginning except the left hand plays a variation which is especially simple, but sounds nice with the bass notes.
Frederic Chopin:
The first pieces I learned by Chopin were his Preludes. The first was Prelude 20 followed by Prelude 4. His Prelude 4 has been showcased in several films, the most recent being "The Notebook." My first piano student, a resident at the Californian (formerly the Santa Barbara Convalescent Hospital), wanted to learn piano to play that piece. It was a good experience because before she passed, we were able to play through the first three lines without much hesitation. I remember after our first lesson how excited she was after learning the first line of Chopin's Prelude 4 without much frustration on her part.
Claude Debussy: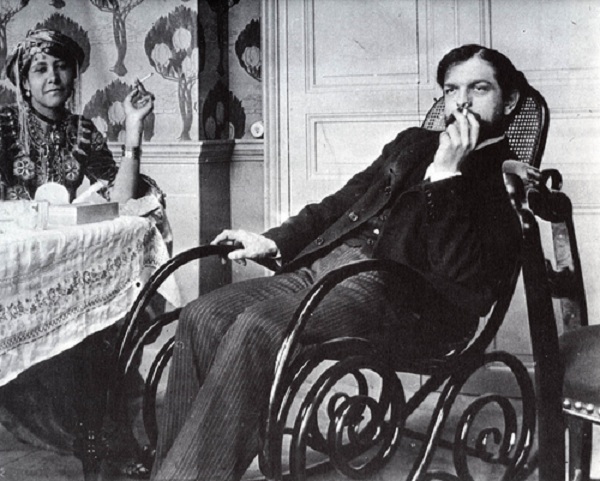 Instead of focusing on Claude Debussy the man, I would like to focus on his music. I think everybody knows Clair de Lune by him. Listening to it has been described as floating on a cloud. My fingers feel like they are flying through the air when I play it, so I have to be careful they are not too sweaty beforehand. I performed this piece for my audition to get into the Music Teacher's Association of California, so I got impressions from other professional pianists before I tested with it. I had a wonderful time learning Clair de Lune and love performing it for others because of how well known it is. The residents at the homes I visit enjoy my music more if they have heard it before.
Before Clair de Lune I learned Reverie, which introduced me to his impressionistic style. Even though he did not like to be considered an impressionist, his music is reminiscent of a Monet with it's wonderful, vivid imagery.
Debussy was an emotional man, which he channeled into his music. It was written in his biographies he would often throw tantrums if he did not get his way in trivial disputes. Physically, he was a short man with dark features. He lived to be 55 and spent most of his life in Paris.
Franz Liszt: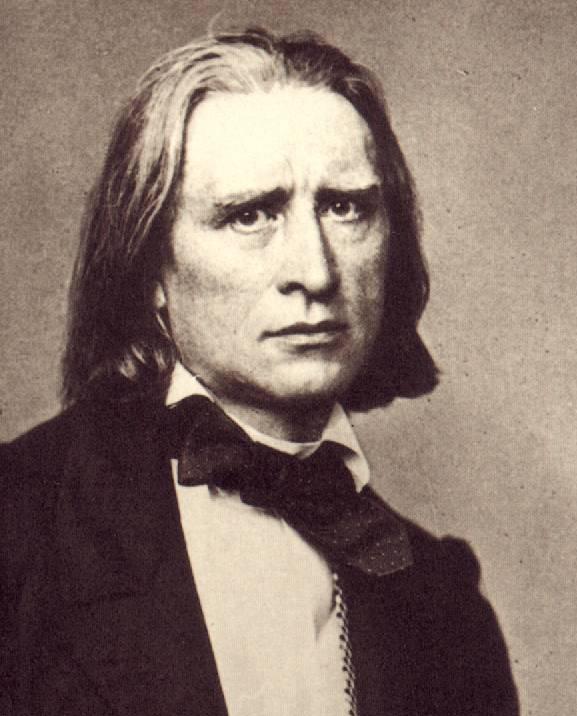 Franz Liszt is an interesting composer because of his virtuosity, charm, and large library of music he wrote. He is known for writing some of the most complicated piano music that only he could play. He would write several cadenzas in his pieces that showcased a pianist's skill, however other famous composers thought they were unnecessary and narcissistic. Brahms is one of these composers that felt this way, as were the Schumanns. They were in the camp of people who did not like Liszt very much because he seemed to have no humility. Clara Schumann was one of the first female concert pianist's so she still had to apply excellence while playing her pieces, but she felt Liszt went over the top with his composing and performing. A piece described by Liszt as one of his beginner pieces, Lieberstraum 3, shows that even in his "easy pieces," he wrote with a perpetual sense of virtuosity.
This virtuosity was recognized by a wider audience than Romantic era music was used to. Franz Liszt was one of the first composers who toured often and played in large concert halls, giving extremely entertaining performances with his animation of character. There was a name for the adoration of Franz Liszt called "Lisztomania," in which women would throw themselves at him, collecting anything they could get their hands on whether it be his handkerchiefs, hair, or broken piano strings.
Elton John: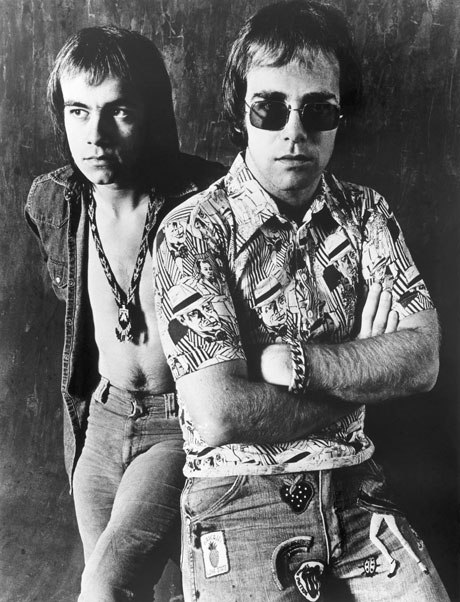 Elton John is a singer/performer who I enjoy playing. His music is catchy as well, with the lyrics being written by Bernie Taupin. My favorite song of his is coincidentally the first song I learned by him, "Your Song." He has a large catalog of music I like to look through and sightread, since many of his hits are recognizable by me. Other songs such as "Rocket Man" are fun to play because of how well the music moves, especially during it's coda.
Wolfgang Amadeus Mozart: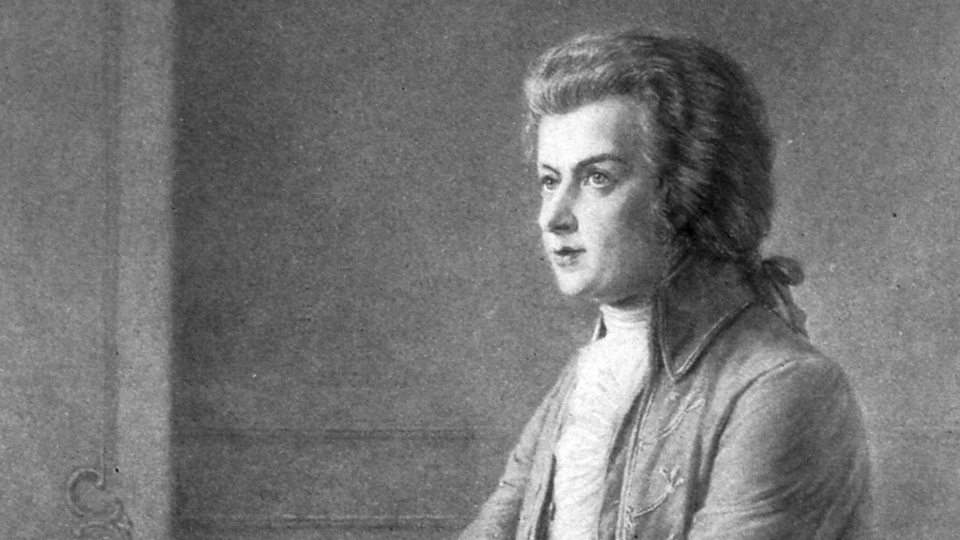 Curiously, as a pianist, Mozart is not my favorite composer. I love his music and it has it's place in the history of my repertoire, but he is not a composer who I play consistently. The last piece I played by him was his variations of Twinkle Twinkle, otherwise known as: "Ah, vous dirai-de, Maman:"
In addition to these variations I have played Mozart's K545, a very popular, recognizable, "classic" classical piece. I have played more Romantic Era music that Classical Era music in my musical life, but the latter has a charm in it's seeming simplicity and order. During that time large dynamic changes were nowhere near as popular as during the Romantic Era, so Classical Era music had a quality of refinement which can make it quite pleasant to listen to.
Coming back to Mozart, I have mostly focused on his Sonatas. However, he composed large amounts of music during his short life so there is a lot more to focus on than his sonatas. I always like telling my students little tidbits about Mozart, such as he was bad with money, died poor, but was a child prodigy with his first concert being at age 6. His music is good to teach younger students because many musicians have made simplified arrangements from his library of work.
Sergei Prokofiev: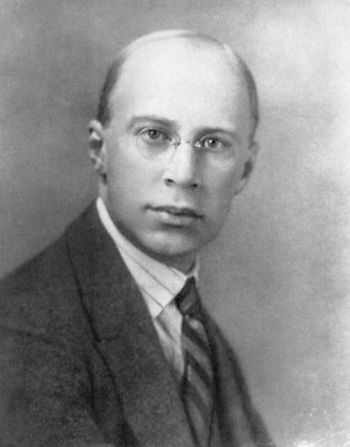 I have played only a couple of Prokofiev's pieces, notably "Harp" and "Suggestion Diabolique." I appreciate his experimentation in Suggestion Diabolique, and his ability to imitate the strings of a harp with the broken chords in "Harp." He is known for being a neoclassical composer, but it is not incredibly obvious in these two pieces. Harp shows a lot of emotion as does Suggestion Diabolique, a characteristic that neoclassical music avoided. I still have a lot to learn about Prokofiev, but my impression of his style from "Suggestion Diabolique" has been incredibly positive. I love how the piece is either loved or hated with it's unique transitions and variations of the same theme.
Sergei Rachmaninoff: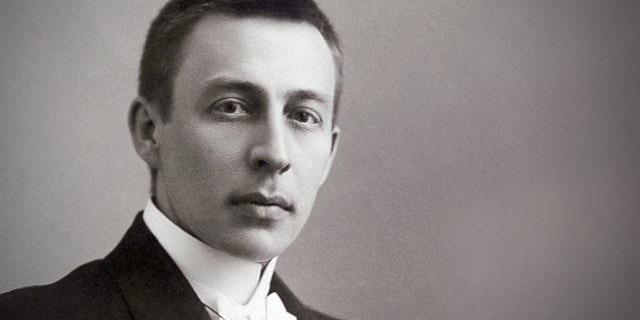 My introduction to Rachmaninoff came from the movie "Shine," in which a talented pianist spends his pre-adulthood years dreaming about being able to play Rachmaninoff's 3rd Concerto. After I watched that movie I started reading about Rachmaninoff and became incredibly interested why many pianists regard his compositions to be the most difficult written. I read he was able to reach a twelfth while using all his fingers to create a chord, and this awkwardness made his pieces almost too complex.
The above Youtube video features a talented pianist named Olga Kern playing Rachmaninoff's 3rd Concerto, and if you listen to all 42 minutes you may understand why it is considered to be as difficult as it's reputation leads one to believe.
Erik Satie: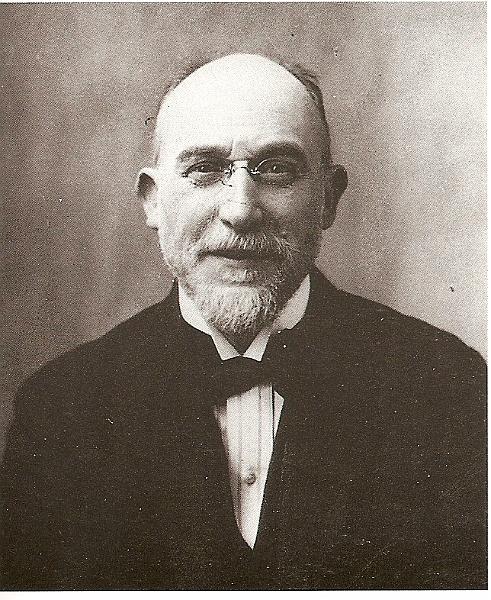 I am mostly familiar with Erik Satie's Gymnopedies which I often perform. They are calm and relaxing to listen to, and can be a nice interlude between performing jarring pieces. While learning about him, I thought it was funny his professors at the Paris Conservatory thought he was an incredibly lazy student. From the book of Erik Satie I have, I feel a lot of his compositions are unique and great representations of Impressionist Era music. They explore interesting melodies up and down the keyboard and create the satisfying imagery that is typical of impressionism.

Pyotr Tchaikovsky: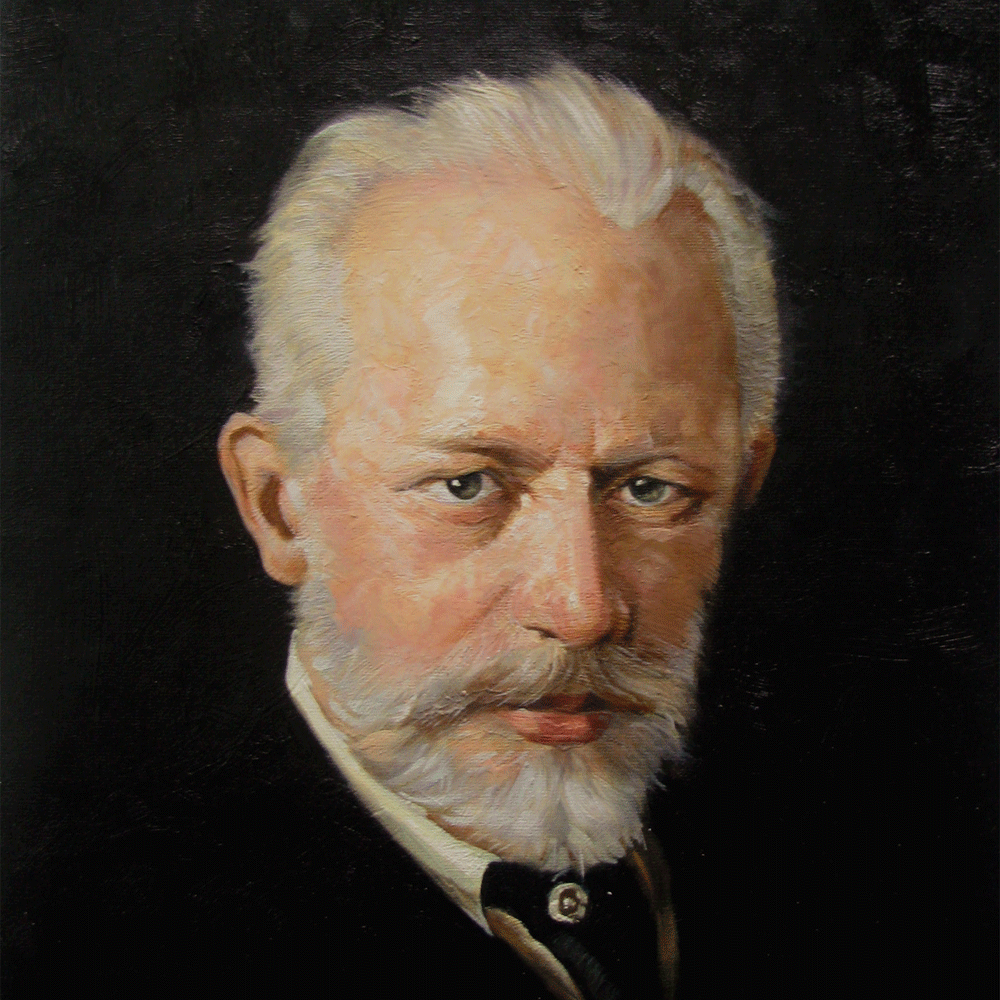 Tchaikovsky's Seasons are his compositions I am most familiar with. I first started by learning May, which was followed by October and then June. June is especially fun and satisfying with it's middle section that concludes in rolled chords that fly up the keyboard. My Tchaikovsky repertoire feels a little ironic because it was said he was not especially inspired to write The Seasons, since it was a work written for a magazine to make money. Unfortunately I have not played much Tchaikovsky outside of The Seasons, but I do enjoy his concertos and ballets.

Nobuo Uematsu: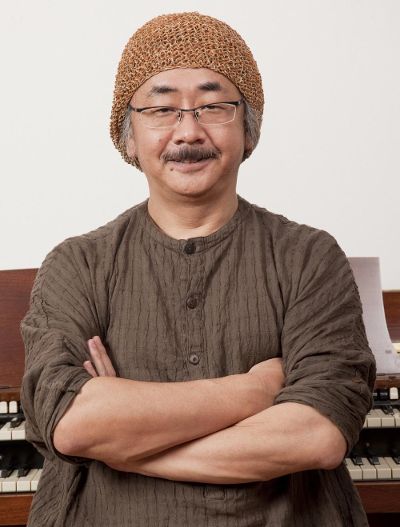 Nobuo Uematsu writes a lot of music scores for videogames, and that is how I got introduced to his music. Most famously he has written the soundtracks for the Final Fantasy games, including the 1st through the 11th. I know his music mostly from Final Fantasy 7, and the piece I perform from that is called "Aerith's Theme." That piece is one a lot of the residents at the retirement homes enjoy. They think it is hilarious that it is from a videogame, and often I hesitate to tell them because I am not sure they would understand. Regardless, the music he composes is mostly simple in it's native form played from a videogame console through the television, but the piano renditions are very complex and moving. Going further than the piano renditions, there are versions of his pieces written for orchestras and those are performed in large venues across the world by several well known symphony orchestras.