(Website meant to be displayed on mobile phones. Text will appear large on desktops.)

-------------------------------
Thursday, July 23rd, 2020
-------------------------------
Today I played for the seniors at Villa Riviera. I was able to play a polonaise today which made me happy. I like being able to introduce new pieces to my audience since I often play a similar set of pieces every time I perform. I also played Rachmaninoff's Prelude 5 which put another smile on my face. I look forward to next month when I perform for them again because hopefully then I will have another polonaise to play.

-------------------------------
Monday, July 20th, 2020
-------------------------------
This weekend I had a teleconferencing performance for Casa Dorinda, however I am a little concerned it was not received well because of technical difficulties on my end. I accidentally left my laptop in my wife's car so I had to use other means to broadcast. First I tried using my phone but that did not work so I used an older laptop which had inferior equipment compared to my main one. The workers at Casa Dorinda said they did not have a difficult time hearing me when I used my secondary laptop, but I was having a lot of difficulty hearing them so I am not sure if they accepted my second option due to time constraints or if it did indeed sound acceptable. I felt a little bad about my mistake of leaving my main laptop in the car so I will have to make sure it does not happen again. I have had worse experiences performing for retirement homes before though. I have missed four or five performances at Vista del Monte in the past because of technical difficulties such as not being able to set up the calendar on my phone.

-------------------------------
Sunday, July 12, 2020
-------------------------------
I had a great time yesterday performing for the Mariposa assisted living facility. First I played Chopin's Polonaise Op. 40 No. 2 and then I played May by Tchaikovsky. Both pieces are intense in their own ways however May is a bit calmer and I wanted to start my performance by playing something quite powerful. After May I performed Rachmaninoff's Prelude 5 so I think I was attempting to alternate peaceful pieces with ones that make a more profound statement. Tchaikovsky wrote May as part of a job he accepted rather than by inspiration so I feel comfortable playing it between more passionate pieces. This way, the listener can take a break and cleanse their auditory palate.

-------------------------------
Monday, July 6th, 2020
-------------------------------
I had a performance at Vista del Monte last week that was accomplished through teleconferencing and I was happy with it because I was able to play through Chopin's Polonaise Op. 40 No. 2. I did an OK job considering I had never performed it before and I think my audience enjoyed it. Other than that the other memorable piece I played was Rachmaninoff's Prelude 5. I did not play that piece as well because I did not practice it that morning, but I did a decent job performing it. I was able to play the big chords at the top of the second page without too much hesitation which really pleased me. I would say that the performance at Vista del Monte was a successful one and I think the residents enjoyed it as well. I will still continue to practice that polonaise however I will also begin reviewing the other ones that I know.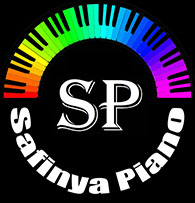 <---Back to Homepage